Custom built bikes. The only way to go.    
Custom built bikes have become much more the norm now than they were a few years ago. They are the best way to get what you want and they usually work out not that much more expensive than a standard bike off the floor, especially when a lot of the components that come stock on bikes will be swapped out anyway.
Black Peak Cycles custom build bikes come with top quality components including Fox Factory series forks and shocks, Shimano drive trains and brakes, Renthal or Answer bars and stems, Sun Ringle wheelsets or hand built wheels with Hadley hubs.
The heart of the bike always starts with the frame, so we only offer top quality frames from Commencal, Intense, Foes and BH. The custom build process starts with choosing a ..............                               
                                                                                                                         Frame
Commencal: Meta Hip Hop, Meta AM, Meta SX, Meta AM 29, Supreme DH, Skin Ti, Meta HT, Meta SX HT 
Foes: Shaver, Shaver 29 & 275
Polygon: Limited Mountain frames available
Scott: Limited mountain and road frames available
Avanti: Limited mountain and road frames availble
                                                                                              Next comes forks and shocks
We prefer to use Fox suspension in the build, but others are available if requested.
FOX Factory Forks: 32's, 34's, 36 or 40's. Float, Talas (32,34 or 36) or Van (only in 36)
Fox Factory Shocks: Float CTD, Float X, DHX RC4
Custom tuning of forks and shocks is available when the bike is built. Recommend for light weight female riders or riders over 90 kg's and aggressive All Mountain and DH riders. 
                                                                                                                        Group sets
Shimano SLX, XT, XTR, ZEE, Saint. (Group set includes brakes, rotors, adaptors, shifters, derailleurs, cranksets, BB units (Enduro up-spec if required) chain, cassette, cables and hoses. Parts from groupsets can be mixed for individual needs.
                                                                                                                        Wheel sets
We prefer to only to provide custom built wheels with DT or Hadley hubs, WTB or Bontrager rims. Geax tyres. Pre built wheels from Shimano, Mavic, or Raceface are available.
                                                                                                                           Controls
Renthal Fat Bars 780mm or Lite 740mm, Renthal Stems,  NSB Overlord AM Stems, FOX Transfer post, Raceface Turbine or Thompson ridged, OURY grips, WTB saddles, FSA or King headsets.
                                                                                                                              Pricing
All builds are priced individually. Each build is specific for each client, their riding style and their environment. Please email us or phone to discuss your custom build.
 Watch this movie. This is how we build your bike..   http://www.bikemag.com/videos/video-the-art-of-assembly/ 
                                                                         From this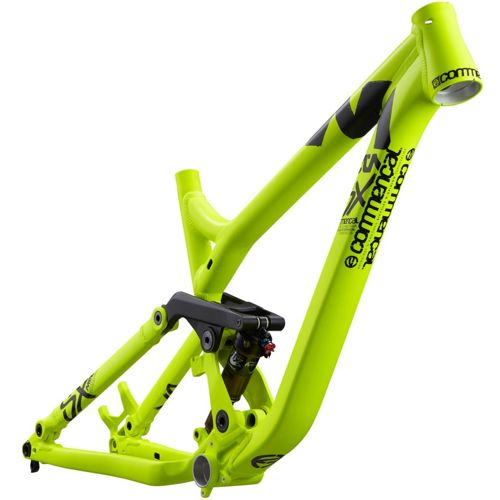 To this
                                                                            From this
 To this
From this
                                                                             To this